Visiting Sangiang Island in Serang Regency, Banten
---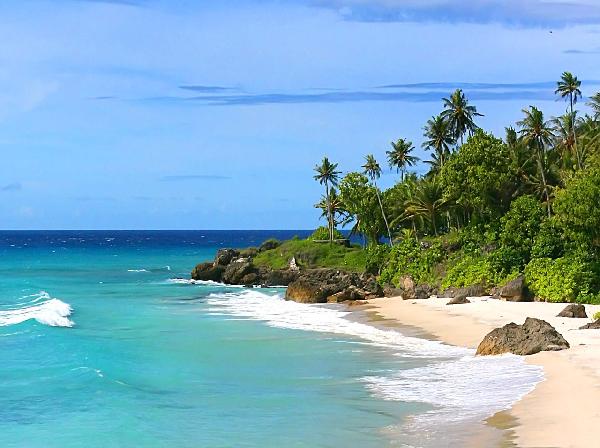 Banten Province consists of numerous vacation spots. If you are looking for a serene location, there is Sangiang Island. It is definitely a good place to relieve stresses and enjoy a family vacation. The size of the island is small and it is situated in Sunda Strait. That means it is located between Sumatera and Java Island. In terms of territory, it belongs to Serang Regency. The best attraction in the island is the natural conservation having the size of 700 Ha. Not to mention it features stunning nautical beauty.
The Nuance
Despite its small size, the island features many beautiful things. For example, you can find some beaches nearby. These include Batu Mandi and Pasir Panjang Beach. Both of them have stunning white shorelines. Also, there are mangroves in such coastal media. For sunset seekers, those beaches become a perfect location to visit. On top of that, the seawater is quite clear. It has the color of green Tosca. In some parts of the beach, you may find traditional boats and a pier.
Exploring Sangiang Island
The locals consider Sangiang Island as one of Banten's Seven Wonders. There are definitely some reasons for it. The island has an exotic beauty. Apart from the stunning beaches, you can find many types of flora. These include casuarina, Pterospermum, and much more. It's a no-brainer. There are different types of creatures, as well. These include sea pigeons, seagulls, white-bellied sea eagles, etc. They look quite majestic and they become one of the best sights in Sangiang. The question is what you can do on the island.
Apart from witnessing many types of creatures and sea scenery, you are able to do watersports. It is as simple as swimming. The best location to play water is in the south part of the island. Why is that? The water is both shallow and clear. For a more challenging activity, you can try snorkeling and diving. However, you need to prepare the right equipment beforehand. With proper gears, you are able to enjoy the nautical beauty of the sea. Somehow, it helps you eradicate stresses and burdens.
Another popular spot in Sangiang Island is Tanjung Raden. Once you get there, you are able to ride a glass bottom boat. That means you can witness undersea views directly from the boat. At the end of the day, it is time to explore a nearby cave. Many bats live there, so you may experience a thrilling sensation when they are coming out the cave. One thing, you should carry a camera or smartphone. Make sure to capture some pictures of those bats.
Nearby Attractions
Batu Kuwung
Curug Betung
Anyer Beach
How to Get There
Sangiang Island is located near to Anyer Beach. In fact, it only takes about 45 minutes. You can simply use a motorboat to reach the island from the beach. For those who come from Jakarta, you need to head to Serang Regency first. Next, you can reach Anyer District by a local vehicle. The whole trip takes 2-3 hours. As for the boat ride, it cost some money.
Where to Stay
Banten Beach Resort
Sangiang Indah Resort
Mabruk Anyer

Latest News
Sawarna Beach Sawarna beach, that located in Lebak, Banten province is now becomes more popular to be visited. In a decade, this beach that located along the forest beach in line with Pelabuhan Ratu, raise as one of most-visited beach and entitled as a new pearl in Southern Banten. To reach Sawarna, the travelers from Jakarta can be start the journey from Tangerang, Tigaraksa and Malimping, Bayah. While, from Bandung, we can start from Pelabuhan Ratu, then down the coast to the west. Unfortunately, we have to ask to the…
---
Serang Serang is the capital of Banten Province and the administrative center of Serang Regency. The administrative center of the regency and the capital of the province is the independent municipality of Serang (Kota Serang). Serang is about 10 km from Old Banten, the province's former capital. Merak, a major port and ferry terminal, is located just west of the regency. Serang is bounded by Java Sea to the north, Tangerang Regency to the east, Lebak Regency and Pandeglang Regency to the south, and Cilegon to the west. Old Banten…
---
Pandeglang Pandeglang is a regency in Banten province with the capital of the same city. This rgency is bordered to the north of Serang, Lebak District in the East, and the Indonesian Ocean in the west and south. Its area also includes the island of Panaitan to the west, separated by the Strait of Panaitan, and number of small islands in the Indian Ocean, including the Deli Island and Tinjil Island. Ujung Kulon Peninsula is the most western tip in Java island, where there are wildlife reserves and there is…
---
Banten Banten is one of Indonesia Provinces that stand on the tip of Java Island. Formerly was a part of West Java Province, but on 2000 was separated and become a single province. The administrative city is located on Serang city. Banten at early begin was a port city with the busiest activity and prosperous people. Also, Banten was the most important port from Sunda Kingdom. When it was become a part of Sultanate of Banten, Banten became the biggest port city on South East Asia as big as Malaka…
---