Anyer Beach as the Primary Tourist Attraction in Banten
---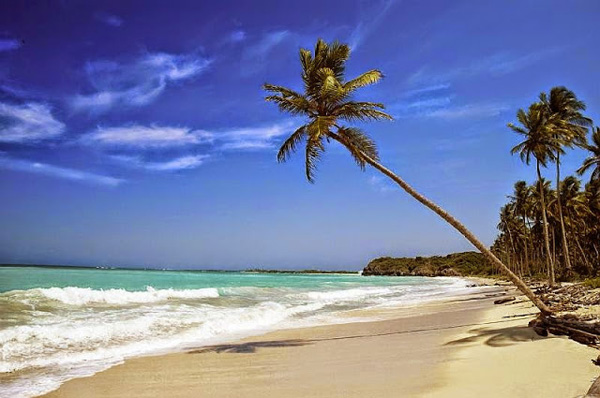 Banten Province is part of Indonesia. It also becomes a top tourist destination for both local and foreign tourists. If you are looking for a reference, there is Anyer Beach. The locals recognize it as an icon of Banten. The location is the westernmost of Java Island. It belongs to Serang Regency. Another name is Anyar Beach. It means "new". It is also located near to other beautiful beaches such as Pasir Putih Ciparay, Matahari Beach, etc. Due to this reason, you can visit those beaches in one go. 
The Nuance
In terms of appearance, Anyer Beach is popular for its coconut trees. Their number isn't many. Though, they become a significant feature of the beach. In the seashore, you can see several tourists. They play and swim in the water. Thanks to calm and warm seawater. When it comes to the sand, it is brown and soft. There is no trash at all. The clean environment is quite satisfying. In some parts of the beach, you can find local food vendors. They sell snacks and drinks. What a great facility!
Exploring Anyer Beach
The most popular activity in Anyer Beach is relaxation. There are several cottages to rent as, too. You can relax and enjoy sea scenery from those locations. Make sure to buy some snacks first. For the best experience, it is better to buy a fresh coconut drink! While you relax in a cottage, you can watch your kids playing around either in the sand or in the water. One thing, they should never go too far to the sea. The waves can be quite dangerous for those who can't swim!
Water sports are indeed interesting. You can find many types of facilities in Anyer Beach. These include jet skis, surfing boards, banana boats, and much more. The rent fee is cheaper during workdays. That means it increases significantly both in holidays and weekends. If you don't like water sports, you can rent an ATV instead. One thing, it is more expensive than others. The route is available, so you are allowed to explore it wholeheartedly. Even kids can ride it. Though, make sure to teach them well first.
What about the foods? As mentioned earlier, you can buy some snacks from food vendors. In some locations, the locals sell fresh fishes. These give you an idea for a BBQ party, do they? Also, make sure to buy some specialties. One of them is "otak-otak". It is savory and tasty! Next, you can approach a tattoo artist. No worries. You are only getting a temporary tattoo. It comes in numerous designs, too. Not to mention the price is quite affordable. Another attraction is the lighthouse. From above, you can witness jaw-dropping sea scenery. A Krakatoa Island is not an exception.
Nearby Attractions
Florida Anyer Beach
Pasir Putih Ciparay Beach
Pasir Putih Batu Saung Beach
Legon Prima Beach
Matahari Beach Beach
Curug Betung 
How to Get There
For those who come from Jakarta and Tangerang, you should take a freeway. The route is Jakarta-Merak. That means your destination is in Cilegon. Once you reach the location, you can notice a street sign. Follow that route to reach Anyer. As for an alternative route, you can pass through Ciomas and Mancak. However, it doesn't feature good roads and street signs.
Where to Stay
Acacia Hotel
Villa Marina
Aston Anyer Hotel

Latest News
Sawarna Beach Sawarna beach, that located in Lebak, Banten province is now becomes more popular to be visited. In a decade, this beach that located along the forest beach in line with Pelabuhan Ratu, raise as one of most-visited beach and entitled as a new pearl in Southern Banten. To reach Sawarna, the travelers from Jakarta can be start the journey from Tangerang, Tigaraksa and Malimping, Bayah. While, from Bandung, we can start from Pelabuhan Ratu, then down the coast to the west. Unfortunately, we have to ask to the…
---
Serang Serang is the capital of Banten Province and the administrative center of Serang Regency. The administrative center of the regency and the capital of the province is the independent municipality of Serang (Kota Serang). Serang is about 10 km from Old Banten, the province's former capital. Merak, a major port and ferry terminal, is located just west of the regency. Serang is bounded by Java Sea to the north, Tangerang Regency to the east, Lebak Regency and Pandeglang Regency to the south, and Cilegon to the west. Old Banten…
---
Pandeglang Pandeglang is a regency in Banten province with the capital of the same city. This rgency is bordered to the north of Serang, Lebak District in the East, and the Indonesian Ocean in the west and south. Its area also includes the island of Panaitan to the west, separated by the Strait of Panaitan, and number of small islands in the Indian Ocean, including the Deli Island and Tinjil Island. Ujung Kulon Peninsula is the most western tip in Java island, where there are wildlife reserves and there is…
---
Banten Banten is one of Indonesia Provinces that stand on the tip of Java Island. Formerly was a part of West Java Province, but on 2000 was separated and become a single province. The administrative city is located on Serang city. Banten at early begin was a port city with the busiest activity and prosperous people. Also, Banten was the most important port from Sunda Kingdom. When it was become a part of Sultanate of Banten, Banten became the biggest port city on South East Asia as big as Malaka…
---