An Uninhabited Place in Banten Province – Badul Island
---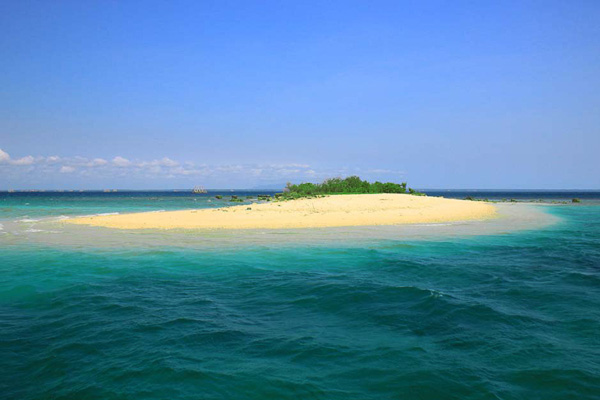 A good vacation spot should feature a serene nuance and beautiful landscape. These are available on a small island called Badul. The location is near to Ujung Kulon National Park, Banten. The island has a small size and it is situated about 25 meters from the shorelines. There are no inhabitants. As if, you are spending a vacation on a private island. That means you should not expect any facilities. What you can find is only sand and several small plants. 
The Nuance
Badul Island features mostly sand. It has a soft texture and beautiful color. In some parts of the island, you can find bushes. There are no trees, though. Due to this reason, you may suffer from heat easily. In order to avoid uncomfortable feelings, you need to wear a hat and apply sunscreen on your skin. At least, these help repel sunrays. The wind is strong, as well. Aside from these things, you can see flawless seawater with its moderate waves. What a stunning view!
Exploring Badul Island
Badul Island consists mostly of white sand. This pile of sand is surrounded by clear sea water. This combination may never disappoint you. The sand texture is soft, so it is quite comfortable to walk on it. Due to this reason, beach walking becomes the most common activity in Badul. One thing, the atmosphere can be quite hot. Make sure to carry a hat, sunglasses, and sunscreen. These help you avoid burn caused by the sun. Bringing bottled water is also a good idea.
Next adventure is water sports. The seawater is clear and warm. Diving is indeed recommended. The thing is you should come with a guide. He helps you explore the sea in an efficient and safe manner. With his help, you can enjoy beautiful fishes and corals wholeheartedly. The underwater view is definitely stunning! If you don't like an extreme watersports, snorkeling can be an option. It is easier and safer to do. What you need is the right gear like fins, google, and much more. You can get these on Sumur Village.
Another fun activity is exploring nearby attractions. If you love foods, you should try traditional foods of Banten. You can have them in Sumur. Some of the best options are Laksa, Skewer, Sum-Sum Rice, and Rebeg. Those are delicious and unique. No worries. They are considered affordable. Everyone can afford them easily. Moreover, some local restaurants and food stands are available in nearby villages.
Nearby Attractions
Peucang Island
Ujung Kulon National Park
How to Get There
From Jakarta, it takes roughly 6 hours and the distance is 224 km. The best route is Pantura Street. First, drive your car to Ujung Kulon National Park. From here, you need to rent a boat to reach Badul Island. Here is the thing. The boat can't dock in the island. That means you should swim for about 25 meters to reach the land. It takes much energy and time, indeed. Not to mention the coastal wind is a little bit strong. Make sure to prepare your stamina!
Where to Stay