Tanjung Lesung Beach in Tanjung Jaya Village, Banten
---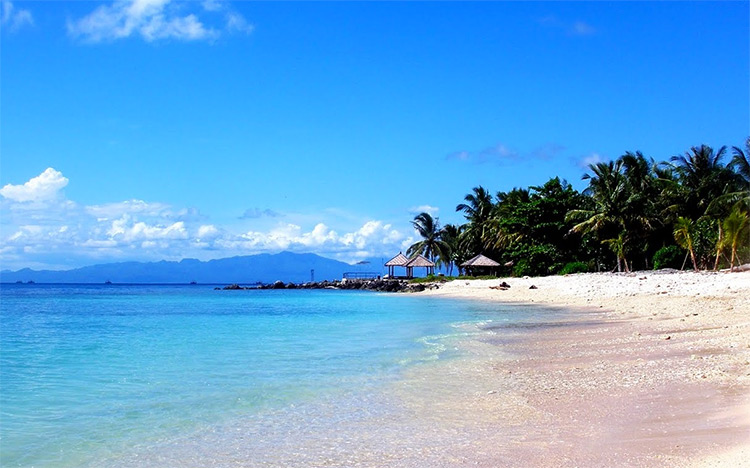 Banten Province is a worthy vacation destination. There is a village called Tanjung Jaya. It is situated in Panimbang District, actually. Not to mention it is the home of popular beach named Tanjung Lesung. It becomes famous due to its beauty. In fact, it is considered at the same level as beaches in Lombok and Bali. The location is in the west part of Pandeglang Regency. Many tourists come to this beach for swimming and sightseeing. Due to its popularity, it becomes an icon in Tanjung Jaya. Make sure to visit it during your vacation.
The Nuance
The size is about 150 hectares. Thus, it gives you can do many things there. Also, the beach has a strategic location. It features calm wind and moderate waves. Due to these features, you can perform water sports safely. These include jet skiing, fishing, swimming, and riding a banana boat. It terms of beauty, Tanjung Lesung Beach is indeed stunning. Some parts of the water are shallow. They are clear, as well. Not to mention you can find several reefs in the seashore. If you look at the horizon, you can see some big ships passing by.
Exploring Tanjung Lesung Beach
Once you have reached the beach, you need to pay the entry fee. No worries, it is cheaper than others. The first thing to do is beach walking. Tourists can simply enjoy the stunning scenery of the beach. It features white sand and breezy wind. The seashore has the length about 14 km. Thus, it gives you ample space for beach activities. Beach volley is also common there. The soft texture of the sand gives comfort to your feet. It is even possible to walk barefoot on it.
The next adventure is snorkeling. An underwater beauty becomes a significant lure in Tanjung Lesung Beach. No worries. You can rent snorkeling gears nearby. If you need an instructor, you can hire him as well. It is even possible to perform a group diving in some spots near to the beach. As long as you have information and good locations, you are ready to go. In some cases, it is wise to carry a go-pro camera. It helps you capture beautiful objects in the sea later.
For better experiences, you can visit other attractions like Liungan Island and Karang Gundul. Both of them are located nearby, after all. Once you have explored Tanjung Lesung Beach, it is time to eat some foods. Near to the beach, you can find several "warungs" or food vendors. They offer numerous menus, especially seafood. It is an opportunity to taste some local specialties, too. Make sure to carry enough money, though.
Nearby Attractions

Karang Gundul
Tanjung Lesung Marine Park
Bodur Beach
How to Get There
In order to reach Tanjung Lesung, you can use a freeway from Jakarta. The trip takes about 3-4 hours. It depends on the type of vehicle. For a more comfortable and faster trip, you should ride a car. Take Jakarta-Merak freeway route and get out in West Cilegon gate. From here, you should take a route to Anyer. This brings you to your destination, which is Tanjung Jaya Village. From there, you can directly reach the beach.
Where to Stay

Tanjung Lesung Resort
Blue Fish Hotel
Kalicaa Villa

Latest News
Sawarna Beach Sawarna beach, that located in Lebak, Banten province is now becomes more popular to be visited. In a decade, this beach that located along the forest beach in line with Pelabuhan Ratu, raise as one of most-visited beach and entitled as a new pearl in Southern Banten. To reach Sawarna, the travelers from Jakarta can be start the journey from Tangerang, Tigaraksa and Malimping, Bayah. While, from Bandung, we can start from Pelabuhan Ratu, then down the coast to the west. Unfortunately, we have to ask to the…
---
Serang Serang is the capital of Banten Province and the administrative center of Serang Regency. The administrative center of the regency and the capital of the province is the independent municipality of Serang (Kota Serang). Serang is about 10 km from Old Banten, the province's former capital. Merak, a major port and ferry terminal, is located just west of the regency. Serang is bounded by Java Sea to the north, Tangerang Regency to the east, Lebak Regency and Pandeglang Regency to the south, and Cilegon to the west. Old Banten…
---
Pandeglang Pandeglang is a regency in Banten province with the capital of the same city. This rgency is bordered to the north of Serang, Lebak District in the East, and the Indonesian Ocean in the west and south. Its area also includes the island of Panaitan to the west, separated by the Strait of Panaitan, and number of small islands in the Indian Ocean, including the Deli Island and Tinjil Island. Ujung Kulon Peninsula is the most western tip in Java island, where there are wildlife reserves and there is…
---
Banten Banten is one of Indonesia Provinces that stand on the tip of Java Island. Formerly was a part of West Java Province, but on 2000 was separated and become a single province. The administrative city is located on Serang city. Banten at early begin was a port city with the busiest activity and prosperous people. Also, Banten was the most important port from Sunda Kingdom. When it was become a part of Sultanate of Banten, Banten became the biggest port city on South East Asia as big as Malaka…
---